Tech Tutorials
5 Awesome Tips and Tricks To Increase and Maximize Android Battery Life
By
|
With the continuous and unending advent of smartphones today, smartphone companies are trying their best to create smartphones with high battery quality and power. But considering the form, weight and position of the battery in the smartphone, there isn't really much that power that can be put into the battery that will satiate our high smartphone use.
According to Google, search terms related to battery life on smartphones include but not limited to – "How can I extend my battery life?", "Best tips and tricks to improve battery life", "How do I make my Android battery last longer?" etc.
So it is up to we the users to find ways to be able to manipulate, conserve and manage the battery life on our smartphones. Here are a few tips to help you conserve the battery life on your smartphone.
Tips To Increase Android Battery Life
1. Controlling Vibrations and haptic feedback.
All smartphones are built with the vibration feature. This vibration is made possible by 'An eccentric rotating mass vibration motor (ERM)' that has an unbalanced load attached to it. The rotation of this load produces vibration. However, frequent vibrations will have a significant backdrop effect on your phone's battery life, so it's advisable you minimize it or turn it off completely. To do this, head over to Settings>>Sound . You can disable the vibrate on touch feature and some other vibration options you don't need. Some custom keyboard also offer you the option of turning off vibration when typing.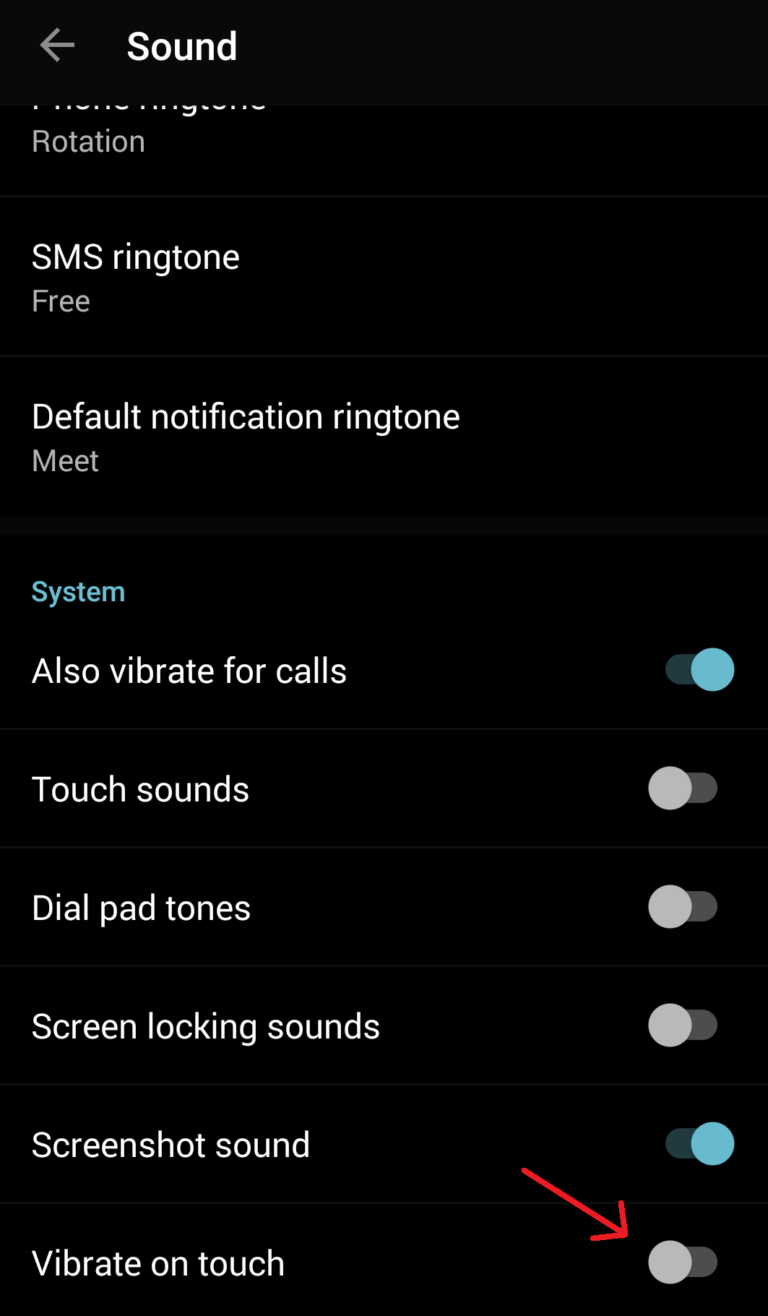 2. Optimizing Your Screen Display
Screen display is one of the most battery consuming features on smartphones. Fortunately, we can monitor and control this option by editing a few options on our phone. The Adaptive Brightness also has a significant impact on the smartphone as it tries to control the ambient light but you can turn this off by navigating to Settings->>Display.. However, if you don't like going through the stress of editing your phone brightness each you go indoors, you can just leave the automatic brightness. Also set the sleep option one minute or less as this controls how long the phone display is going to be ON after you have stopped using the phone.
3. Turn Off Wireless Services When Not In Use.
When WiFi and Bluetooth are not in use, you should make sure they are turned off. Leaving your WiFi or Bluetooth ON when not in use will keep draining your battery life as it continues to search for a connect at intervals.
This also applies to the GPS feature on your smartphone.
4. Turn Off background data and Auto Synchronization
An android smartphone in itself tries to stay up to date by synchronizing latest updates on the smartphone. This is done atthe detriment of the smartphone's battery life and most importantly, some of the apps in synchronization aren't really important to us. To disable
or control this feature, simply navigate to Settings->>Accounts . View the sync services on your accounts and turn off the unnecessary ones.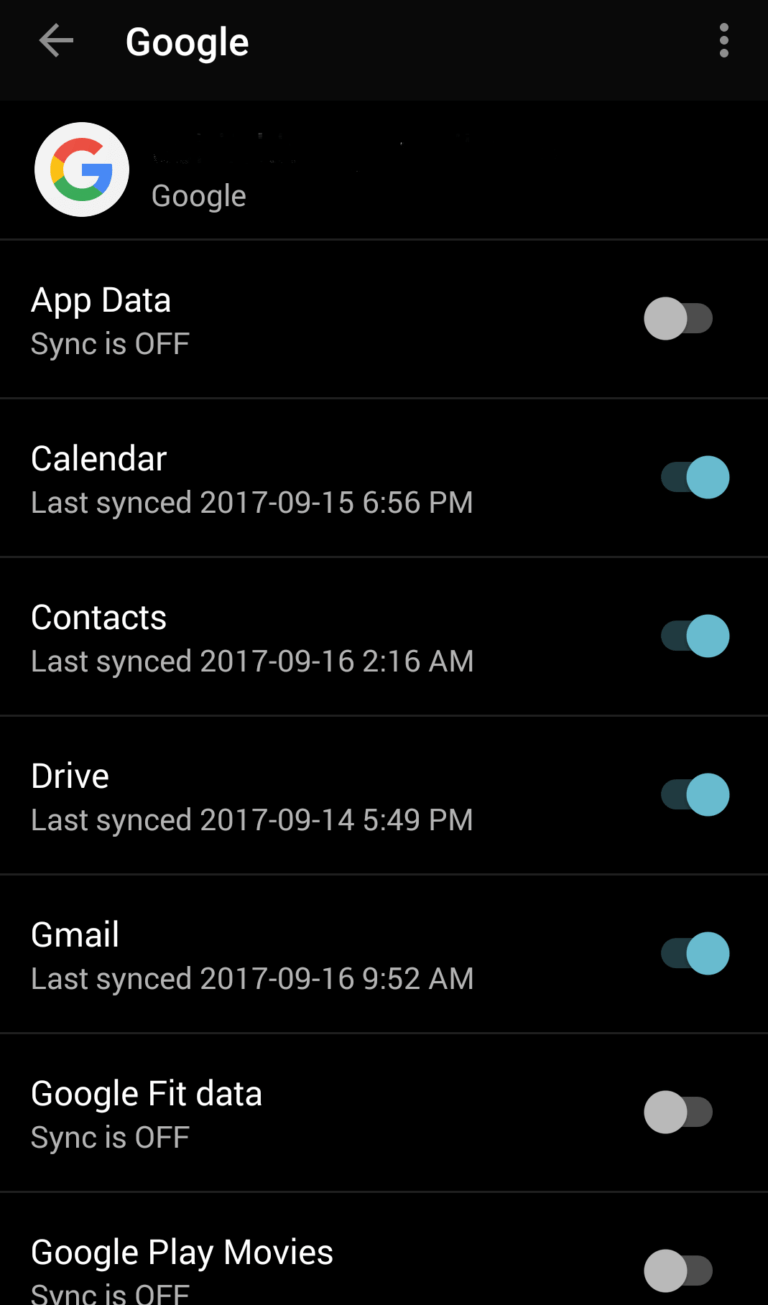 Also, some apps even after being closed continue to consume mobile data in the background, another drain to battery llife. To control this, navigate to Settings>>Data Usage , remove apps that you don't need them to run in the background and click on ' Restrict app background data'. This will stop it from using background data when not in use.
SEE ALSO — 12 Ways To Solve Network Problems in Mobile Phones
5. Manage the Number of Apps on Your Smartphone.
Having too many apps on your smartphone is another battery life drainer you should know. It's advisable you only keep the apps on your phone which you make use of frequently. Too many apps will slow down your smartphone and at the same time, reduce battery life.
To rectify this issue, navigate to Settings>>Battery . Uninstall apps that that you do not need that consume significant battery life. If it's an important app, endeavor to use a lite version of that app or check Google playstore for an alternative app.
Also, the Auto update feature in Google Play Store routinely checks your apps for updates, having too many will mean too many routine checks and frequent updates, another huge battery life drainer. To solve this, head over to PlayStore>>Settings>>Auto-update apps, select the disable updates option. This will give you the chance of updating your apps whenever you want, greatly increasing your battery life.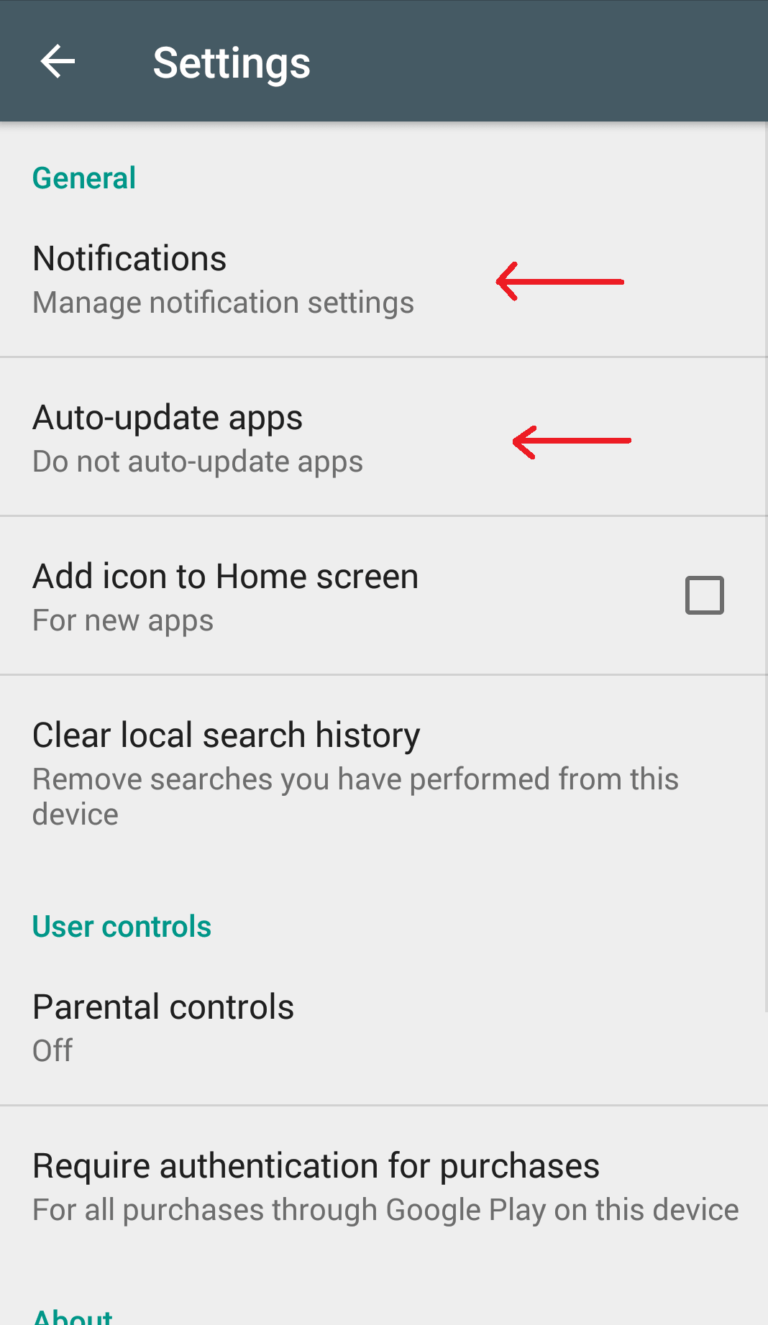 Extra Tips
There are some battery saving apps on Google Playstore that help to conserve battery energy. They work by routinely clearing background apps for efficient and long lasting effects of the battery. However, you should know there are a whole lot of these apps on Playstore but only few of them actually work well.
One app I can vouch for is Greenify. Greenify saves your battery life by pushing apps into 'hibernation' mode. Try it out and you would see a significant increase in your battery life and performance.